New Hartford NY Estate Planning
The Babysitter Story
Do you remember the first time you got a babysitter for your children? If it was like mine, my wife went through extreme measures to write down very detailed instructions for the babysitter on how to care for the children; what time to put them to bed, be sure to give them warm milk, make sure my daughter has her stuffed animal, etc.
When the babysitter finally arrived, there was extensive conversations and reiterations of what was written in the note. We wanted to ensure the babysitter knew how to contact us, where we would be and all the specific nuances of each of the children. As that continued, I began to pry my wife away and remind her we had dinner reservations a mere few miles away. We left the house and got in the car. It was a quiet ride to the restaurant. Upon arriving at the restaurant what was the first thing to do? Of course, call home and see how they were.
The evening rolled on and after one (or two) additional calls, we were convinced the kids were alive and well. Upon returning home and paying the babysitter, it occurred to me how much energy and time we had spent to plan to protect our children for the few hours we were going to be out to dinner. How much time have we spent to make sure we put instructions together to protect our family if we became disabled, or left them forever? Proper estate planning is a set of instructions for your children to ensure you are able to pass them your assets, your values and your way of life after you're gone. Isn't it time you took the time?
David J. Zumpano
We Are Problem Solvers
At the Estate Planning Law Center we are problem solvers. We help eliminate fear and keep stressful situations simple for our clients. We are passionate about helping people who are concerned about losing their lifetime of assets to the government, a nursing home, lawsuit or other predator. We also help families find ways to keep loved ones home as they age by utilizing Medicaid, veterans or other government benefits. Our clients thank us for showing them options they didn't even know existed! Our favorite part is getting hugs, brownies and being able to serve many clients' families and friends because of their satisfaction of what we have done to help them. Clients tell us they are finally able to sleep at night and the worry is gone because they are able to stay in control and, they are confident if something happens to them, what they want will happen, not what the government or predators want. Let our experience support you and your family, whatever your need is. You will be surprised at the options you have and how simple it can be.
At the Estate Planning Law Center we're not just attorneys helping clients, we are attorneys helping attorneys and other professionals. Our founder, David J. Zumpano, has trained thousands of attorneys, financial advisors, and health care professionals locally and across the United States on how to support and help their clients protect what they have worked a lifetime for. In fact, our firm serves as a model law firm for hundreds of law firms across the United States. We are happy to work with other law firms that do not focus in this area or who struggle to know the ins and outs of Medicaid, estate, asset protection and tax planning. If you are a professional, we encourage you to contact us to identify how best we can support you and the clients you serve.
Copyright © Estate Planning Law Center. All rights reserved. You may reproduce materials available at this site for your own personal use and for non-commercial distribution. All copies must include this copyright statement. Some artwork provided under license agreement.
What They Are Saying...
What stands out for you from your experience with the Estate Planning Law Center in creating your plan?
"How quickly & efficiently everything was handled, and how all contingencies were anticipated and incorporated in our plan."
How did completing your Estate Plan help you?
"Gives us peace of mind knowing that our children will be spared a lot of red tape and paperwork at a stressful time."
~ Walter & Betty Way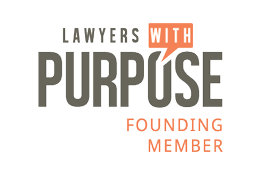 Estate Planning
Law Center
David J. Zumpano CPA/Esq.
555 French Road
New Hartford, NY 13413
Phone: (315) 793-3622
Email: info@eplawcenter.com