Meet The Team at Estate Planning Law Center
New Hartford, New York Estate Planning Law Firm
Estate Planning Law Center is a law firm that focuses on
protecting families and their heard earned assets.
Estate Planning Law Center, was founded to offer qualified legal advice to families concerned about losing their assets to the Government, nursing home, lawsuits or other predators. Our mission is to deliver positive outcomes through proven asset protection strategies and a Medicaid qualification process to help our clients retain greater control of their assets through trusts we are exclusively authorized to use as a member firm of the Medicaid Practice Systems network.
Meet The Team
Legal Team:
The legal team is responsible for all legal aspects of planning including Wills, Health Care Proxies, Power of Attorneys, Living Wills, personal care plans, Trusts, Asset Protection Planning, Probate/Trust Administration, Business Services Planning, Advanced Tax Planning, Medicaid Qualification and Special Needs Planning.


Paralegal Team:
The paralegal team supports the legal team in completing Medicaid applications and probate / trust administration and guardianship proceedings.
Agency / Advisor Services:
Agency services works with nursing homes, service organizations and other not for profit groups to assist them and support their clients' needs. Advisor Services works with attorneys, CPA's, Financial Advisors, Insurance Agents, banks and other professionals to support them in their professional needs or their clients' needs.
Client Services Team:
Client Services assists clients of the firm with appointments, referrals, questions and directs them to the appropriate team member responsible for their need.
Production Department:
The production department provides assistance to clients in amending, modifying, or updating their planning documents. It also ensures any marketing or presentation materials are produced for allied professionals we work with.
Firm Manager:
The firm manager is responsible to coordinate the entire EPLC team to provide the best and highest quality service to our clients.
Offices in:
New Hartford (315) 793-3622
Dewitt (315) 446-3850
Florida (877) 898-PLAN (7526)
View Maps
Copyright © Estate Planning Law Center. All rights reserved. You may reproduce materials available at this site for your own personal use and for non-commercial distribution. All copies must include this copyright statement. Some artwork provided under license agreement.
What They Are Saying...
What stands out for you from your experience with the Estate Planning Law Center in creating your plan?
"Kindness and explaining on understandable level."
How did completing your Estate Plan help you?
"Made everything so much easier. Don't know what I would have done without EPLC."
~ Lucille Christman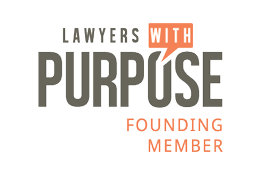 Estate Planning
Law Center
David J. Zumpano CPA/Esq.
555 French Road
New Hartford, NY 13413
Phone: (315) 793-3622
Email: info@eplawcenter.com